Berlin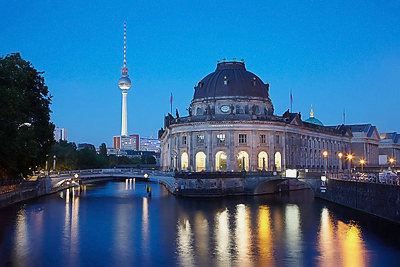 You want to move within Berlin or the surrounding area ? We relieve you from most of the work. When moving to Berlin, we exercise as in the supposedly more complex removals to and from Berlin or even overseas just as much care . As a tradition-conscious removal company we want to run our moving services for our customers 100 % satisfactory. Just as with the remote and parades Europe move, we also offer various different variants of the moving logistics .

You can choose between different service modules to allow you to perform the optimally tuned and calculated move. No matter which option you choose, we always pack your belongings properly and safely in appropriate protective materials such as furniture blankets , protective covers , stretch wrap or bubble wrap. In addition, your belongings is of course liability insurance to 620, - € per cubic meter ( cbm) .

easy: you pack everything yourself on and off , do not disassemble the portable furniture, we provide the trucks and the carriers. The cheapest way for a move to Berlin. Optionally, you can refer us from moving boxes and other packing materials. We'll be happy too low for a ban on the holding signs including approval .

standard: you pack everything themselves on and off , we do the installation work of cabinets and other large furniture set if necessary stopping zones and provide you timely with boxes, cases , wrapping silk , bubble wrap , tape, floor protection and whatever else you all safe for a relocation needs . The clever and budget variant with high comfort .

standard premium : How the "standard " package , plus you can optionally accept our packing service for fragile items such as china and pictures to complete, and / or can be connected lamps. We will pick the boxes again , you save by favorable rental charge you money and allow the re-use of environmentally friendly cardboard.

full service : We really do it all : a - u . Unpack , De - u . Reassembly of furniture and lamps , exhaust u . Hanging the pictures , set up the no-stopping zones , if necessary, use an outside elevator. Of course, we will provide upon request for packing cartons some very personal things in advance.

If these suggestions do not meet your desires , we will create a personal course like you to quote for your upcoming move to Berlin.