Overseas Moving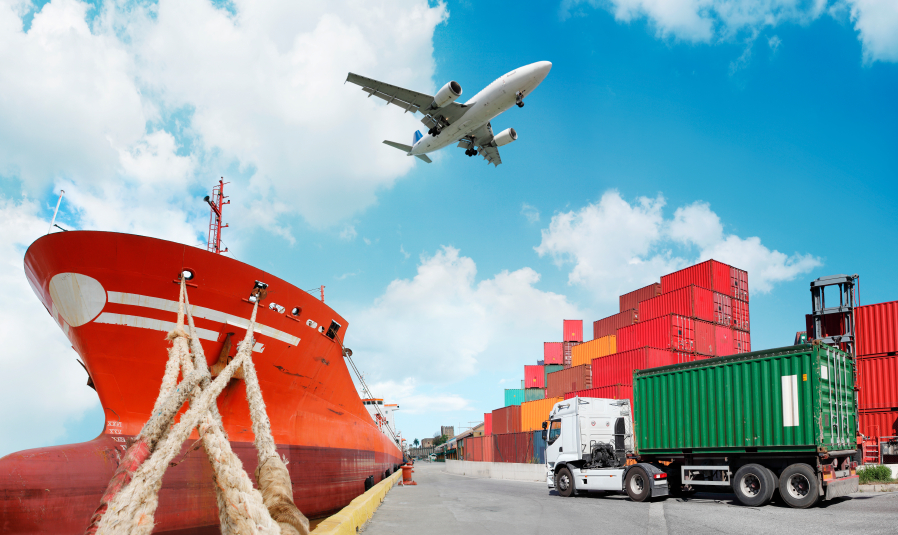 In an international moving by sea (Overseas Relocation), eg when moving from Berlin to Australia, the USA, on the African continent or in one of the Asian countries it comes in addition to the obvious exceptional care in packing furniture critically on good planning and adequate time for this in advance.
Besides the pure power move on loading and unloading the various countries require different entry documents such as work and residence permits, passport copies, and more.
f course, we will send you an appropriate country-specific installation of required documents in advance so that enough time remains for you to gather all the documents.
We organize your overseas move from the extract on the sea , the customs in the country of importation, sending all necessary documents to the selected furniture from us at the destination forwarder that performs according to your specifications and our Deliveryservice. Here we have many years of experience a pool of highly qualified partners that meet our quality standards. Everything is under the direction of our specially trained personnel in international moving. 
On special request, we will send you to unpack and enjoy your relocation team from Germany. Also worldwide removals TO Germany we organize in best quality for you of any size, be it as small air freight shipment or the favorable variant of a so-called lift vans, a 2.20 x 1.20 x 2.00 m high wooden box by sea to the container transport (here are the standard 20 foot and the 40-foot containers with a capacity of 32 or 67 cbm), where we can also introduce your car from abroad in addition to personal effects. Here is the proof  enough that you had the car for at least 6 months in your possession and have lived permanently in the foreign residence outside the EU to introduce all duty free in Germany can. Call us, we will advise you happy.
In an international moving by sea (Overseas Relocation), eg when moving from Berlin to Australia, the USA, on the African continent or in one of the Asian countries it comes in addition to the obvious exceptional care in packing furniture critically on good planning and adequate time for this in advance. Besides the pure power move on Loading and unloading the various countries require different entry documents such as work and residence permits, passport copies, and more. Of course, we will send you an appropriate country-specific installation of required documents in advance so that enough time remains for you to gather all the documents.
Overseas Relocation Complete
organized
We organize your overseas move from the extract on the sea , the customs in the country of importation, sending all necessary documents to the selected furniture from us at the destination forwarder that performs according to your specifications and our Deliveryservice. Here we have many years of experience a pool of highly qualified partners that meet our quality standards. Everything is under the direction of our specially trained personnel in international moving.
On special request, we will send you to unpack and enjoy your relocation team from Germany.
Also worldwide removals AFTER Germany we organize in best quality for you of any size, be it as small air freight shipment or the favorable variant of a so-called lift vans, a 2.20 x 1.20 x 2.00 m high wooden box by sea to the container transport (here are the standard 20 foot and the 40-foot containers with a capacity of 32 or 67 cbm), where we can also introduce your car from abroad in addition to personal effects. Here is the proof
Call enough that you had the car for at least 6 months in your possession and have lived permanently in the foreign residence outside the EU to introduce all duty free in Germany can. Us, we will advise happy. - See more at: http://www.pluemer-umzug.de/%C3%BCberseeumzuege-berlin.html#sthash.2YQYqVQL.dpuf
In an international moving by sea (Overseas Relocation), eg when moving from Berlin to Australia, the USA, on the African continent or in one of the Asian countries it comes in addition to the obvious exceptional care in packing furniture critically on good planning and adequate time for this in advance. Besides the pure power move on Loading and unloading the various countries require different entry documents such as work and residence permits, passport copies, and more. Of course, we will send you an appropriate country-specific installation of required documents in advance so that enough time remains for you to gather all the documents.
Overseas Relocation Complete
organized
We organize your overseas move from the extract on the sea , the customs in the country of importation, sending all necessary documents to the selected furniture from us at the destination forwarder that performs according to your specifications and our Deliveryservice. Here we have many years of experience a pool of highly qualified partners that meet our quality standards. Everything is under the direction of our specially trained personnel in international moving.
On special request, we will send you to unpack and enjoy your relocation team from Germany.
Also worldwide removals AFTER Germany we organize in best quality for you of any size, be it as small air freight shipment or the favorable variant of a so-called lift vans, a 2.20 x 1.20 x 2.00 m high wooden box by sea to the container transport (here are the standard 20 foot and the 40-foot containers with a capacity of 32 or 67 cbm), where we can also introduce your car from abroad in addition to personal effects. Here is the proof
Call enough that you had the car for at least 6 months in your possession and have lived permanently in the foreign residence outside the EU to introduce all duty free in Germany can. Us, we will advise happy. - See more at: http://www.pluemer-umzug.de/%C3%BCberseeumzuege-berlin.html#sthash.2YQYqVQL.dpuf